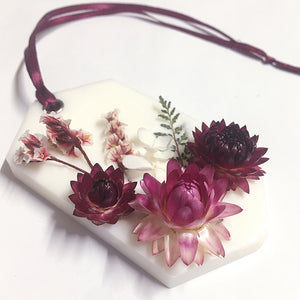 Aroma Tablet are a beautiful way to freshen up your wardrobe, drawer or bathroom. Each Aroma Tablet is hand-poured and individually designed with locally sourced dried botanicals.
Fragrance lasts around 3-6 months, or if the closed environment (such as a wardrobe), it can last up to 12 months. When fragrance has faded, break tablet into smaller pieces to release scent captured inside.
Aroma Tablets are not suitable for use in cars.